Posted on
By Kelly O'Donovan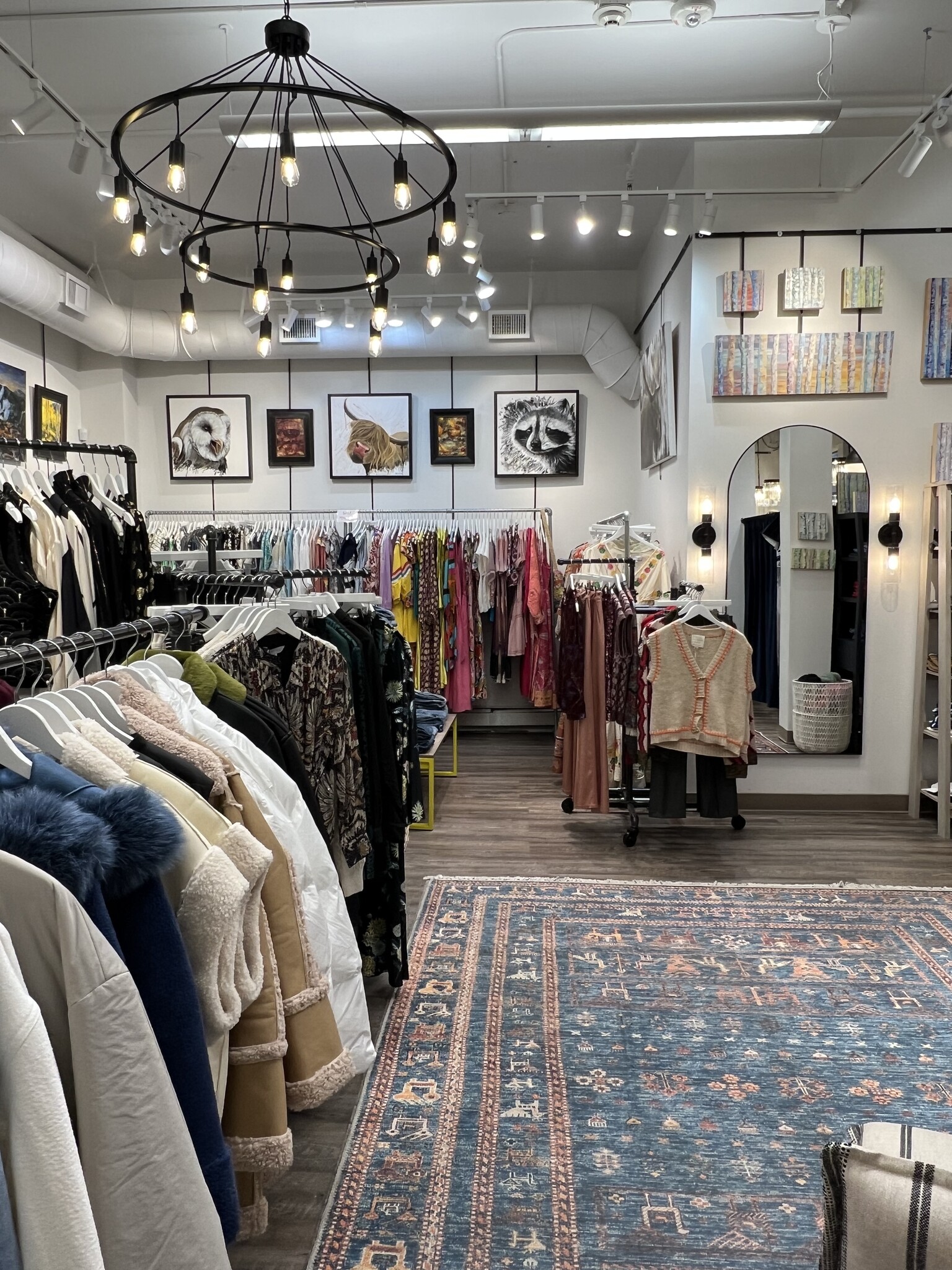 When it comes to fashion in the heart of the Rockies, Four One Nine Aspen is a name that stands out. With a commitment to quality, style, and comfort, this brand has taken luxury Aspen clothing to new heights. In this blog, we'll explore what makes Four One Nine Aspen a must-visit destination for those seeking the best in high-end mountain fashion.
The Essence of Luxury in Aspen
Aspen, Colorado, is renowned for its breathtaking landscapes and an unmistakable sense of luxury. It's a destination where fashion blends seamlessly with outdoor adventure, and Elliott Yeary at Four One Nine in Aspen captures this essence perfectly. Here's how the brand embodies the luxury of Aspen in its clothing:
1. Premium Materials: Four One Nine Aspen sources designers who utilized only the finest materials, ensuring your clothing is not only stylish but also well made for your social mountain lifestyle. From sumptuous cashmere to high-quality leather, each piece is a testament to the brand's commitment to luxury.
2. Unique Designs: When you think of Aspen, you envision chic ski resorts and cozy mountain lodges. Elliott Yeary Gallery at Four One Nine in Aspen translates this imagery into its clothing. The fashion selections are inspired by the beauty of Aspen and feature unique patterns and styles that stand out in any crowd.
3. Impeccable Craftsmanship: Each piece from Four One Nine in Aspen is selected as if it were a work of art. The brand's expert selection process looks for craftsmanship that ensures that every stitch, button, and detail is carefully considered, delivering clothing that exudes quality and luxury.
The Collection: What to Expect
Four One Nine Aspen's fashion selection is a testament to the brand's commitment to luxury. Here's a glimpse of what you can expect when you explore their offerings:
1. Cozy Sweaters: Perfect for apres-ski gatherings or a romantic dinner by the fireplace, cashmere sweaters are incredibly soft and warm and gorgeous.
2. Luxurious Outerwear: From stylish down jackets to faux fur-trimmed parkas, their outerwear options combine fashion and function seamlessly.
3. Chic Accessories: Complete your look with their selection of hats, scarves, and gloves designed to keep you warm while looking sophisticated. Looking for that perfect bag? Handcrafted leather goods from a small, woman-owned business will be that final touch you were looking for.
4. Versatile Apparel: Whether you need an elegant evening outfit for a night on the town or something stylish for an après ski event after a day on the slopes, Four One Nine Aspen has you covered.
Why Choose Four One Nine Aspen?
1. Exclusive Styles: Four One Nine Aspen offers exclusive designs and style combinations you won't find anywhere else. This means you can create a unique style that's all your own. If you need help, we can help you create a signature look.
2. Quality Assurance: With a commitment to quality, you can trust that your clothing will not only look fantastic but will last for years to come.
3. A Taste of Aspen: When you wear Four One Nine Aspen, you carry a piece of Aspen's luxury with you wherever you go.
Elevate your style and embrace the luxury of Aspen with Four One Nine Aspen's exquisite collection of clothing. From cozy cashmere sweaters to elegant outerwear, this brand combines the essence of Aspen with the finest materials and craftsmanship to create a truly exceptional selection of clothing. When you choose Four One Nine Aspen, you're choosing more than just clothing; you're choosing a lifestyle of luxury in one of the world's most beautiful mountain destinations. Explore their boutique collection today and experience the epitome of luxury Aspen clothing.