Owning a clothing boutique and being a buyer is a whole new adventure for me. I am learning as I go. Making some mistakes along the way and having some victories as well. We have just received a new collection of Rachel Comey at Four One Nine. And this is where I am feeling victorious. These two pieces of clothing are pure artwork. Rachel Comey collaborated with the prestigious publication "The New York Review of Books".  RC has put out a limited edition collection of clothing featuring a small selection of recent covers of the "The New York Review of Books" on the length of the body of clothing. Why do I love this collection so much? I have owned Elliott Yeary Gallery with my best friend, Kelly O'Donovan, for 25 years and appreciate an amazing piece of artwork. Put art on clothing and I am super excited! 
The first piece of pure artwork as clothing we have in store is the Native Skirt in Forest: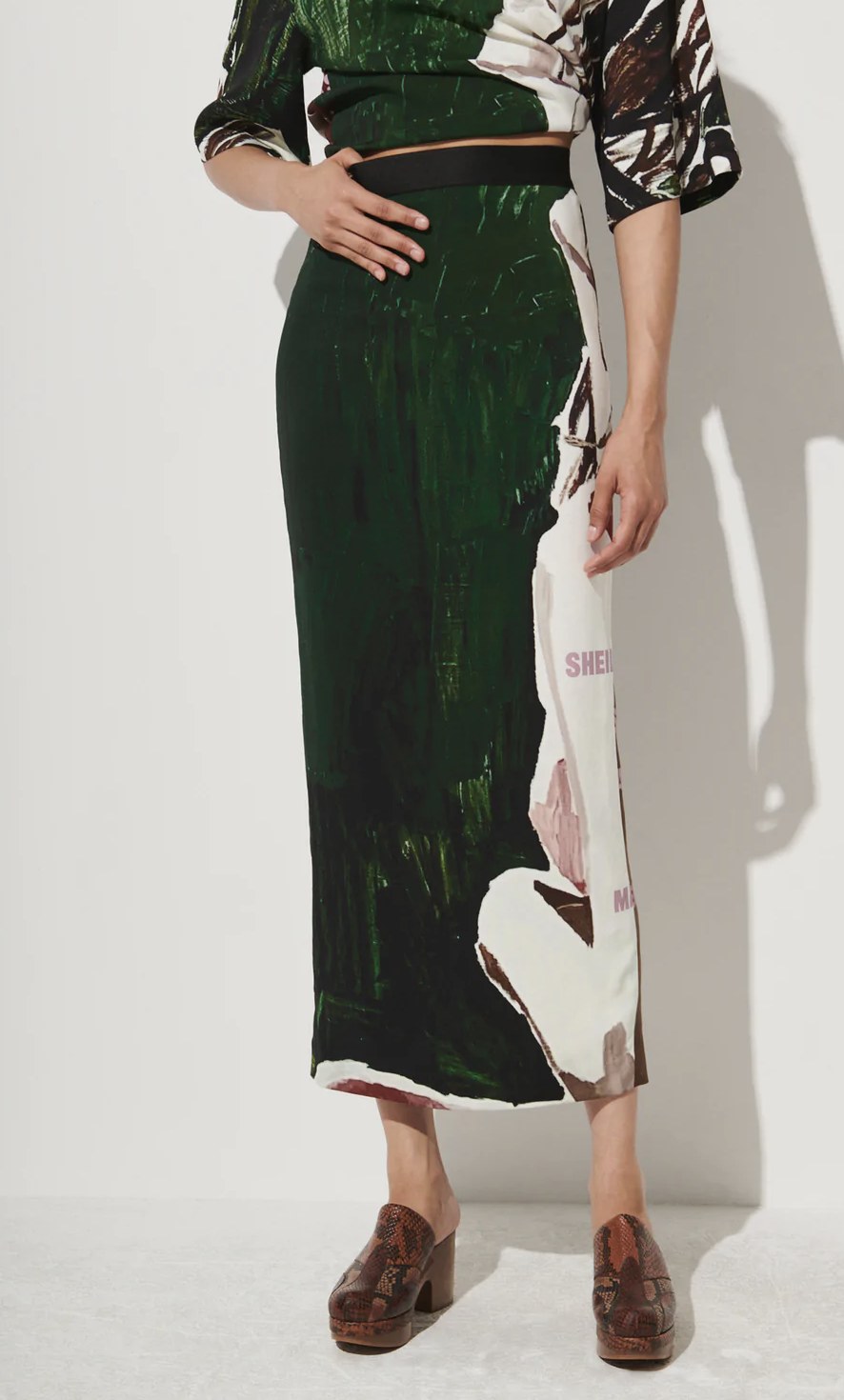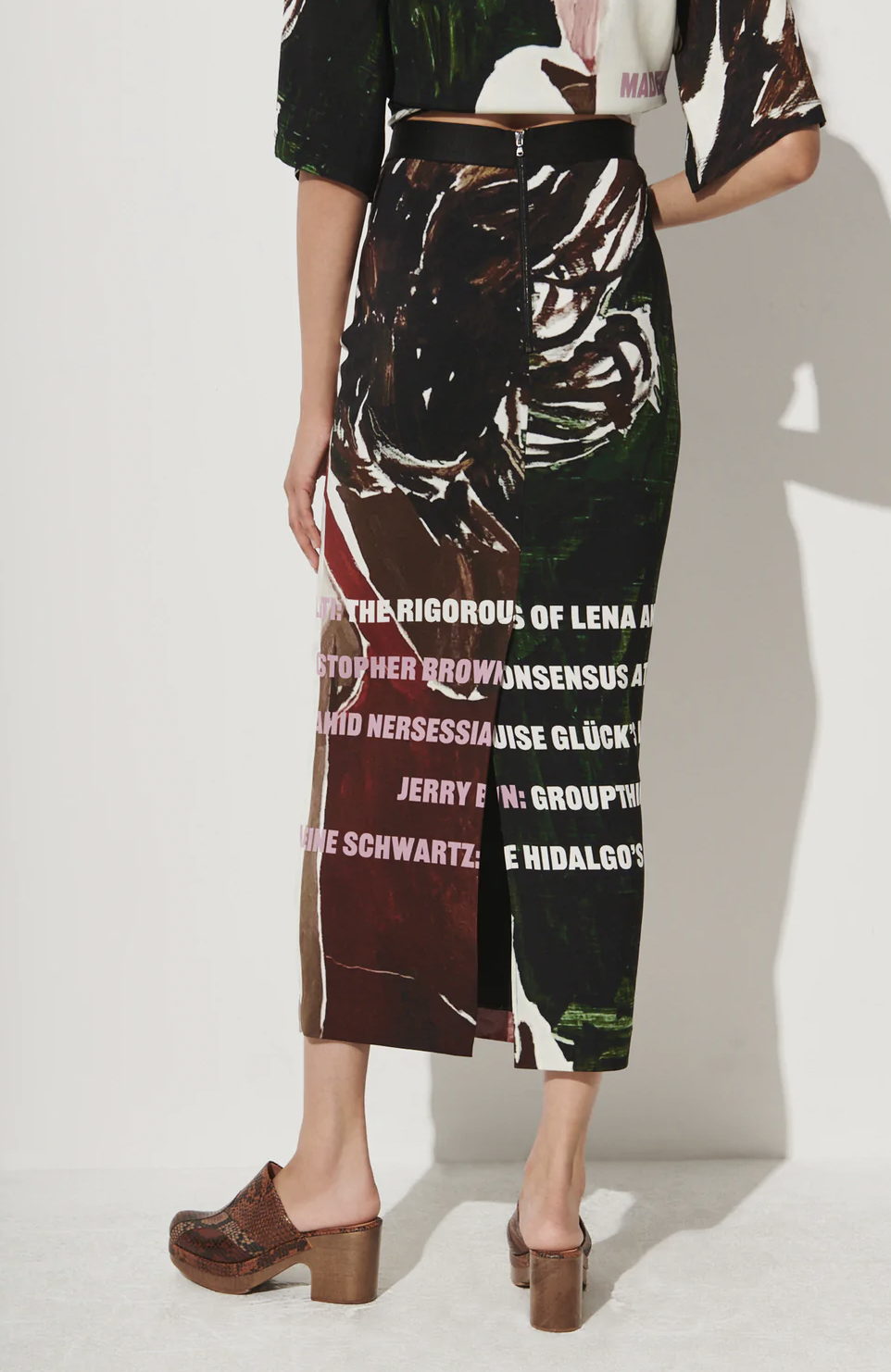 This is a midi skirt with a contrasting grosgrain waistband and zip in the back. I would dress this skirt up with a silk blouse and a leather jacket or dress it down with a chunky sweater or tee and sneakers. And yes, we do have this amazing Bose Clog in snake print in store to pair with the skirt! 
The second amazing piece we have at Four One Nine from this collection is the Wren Dress in Light Blue.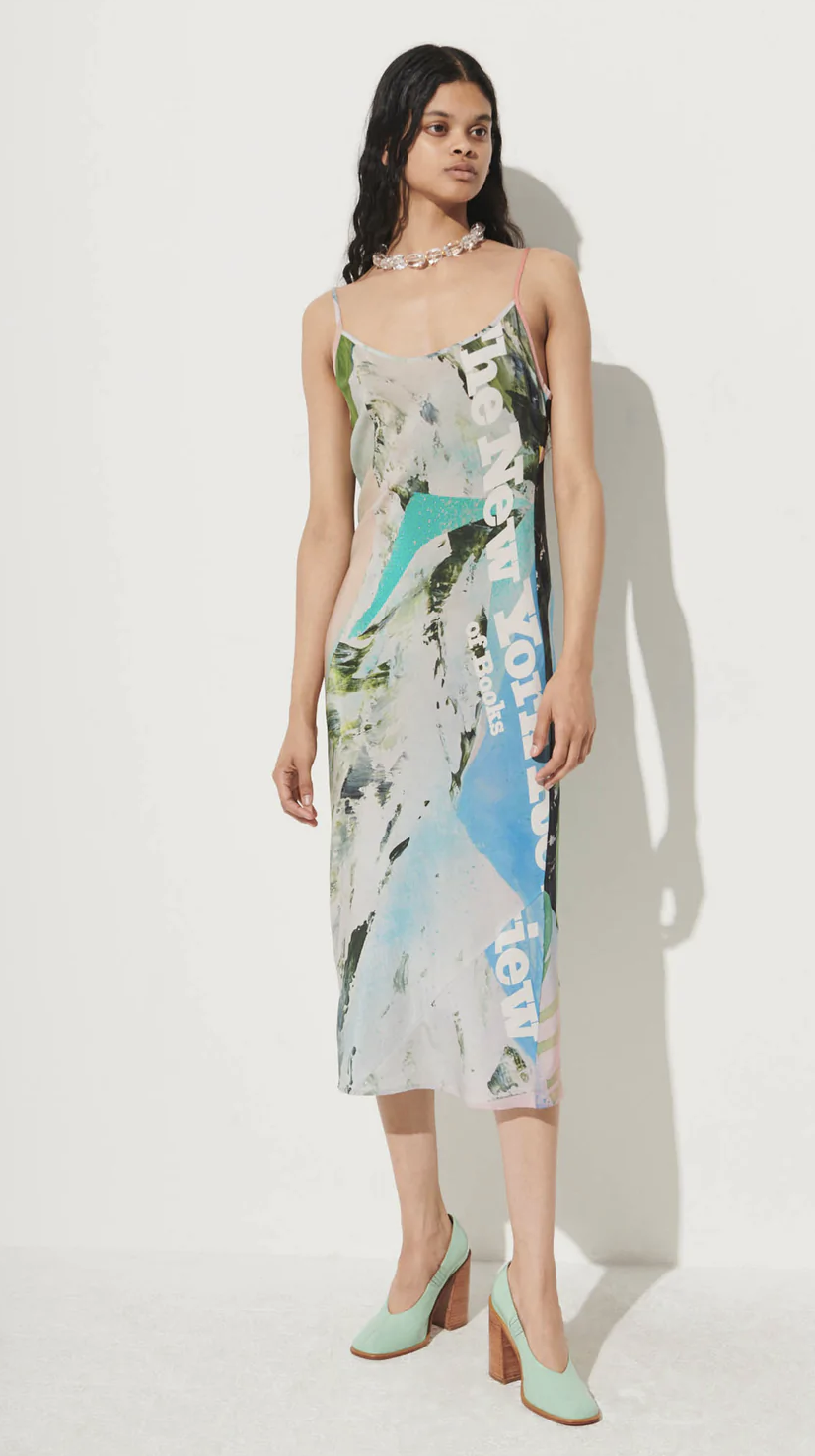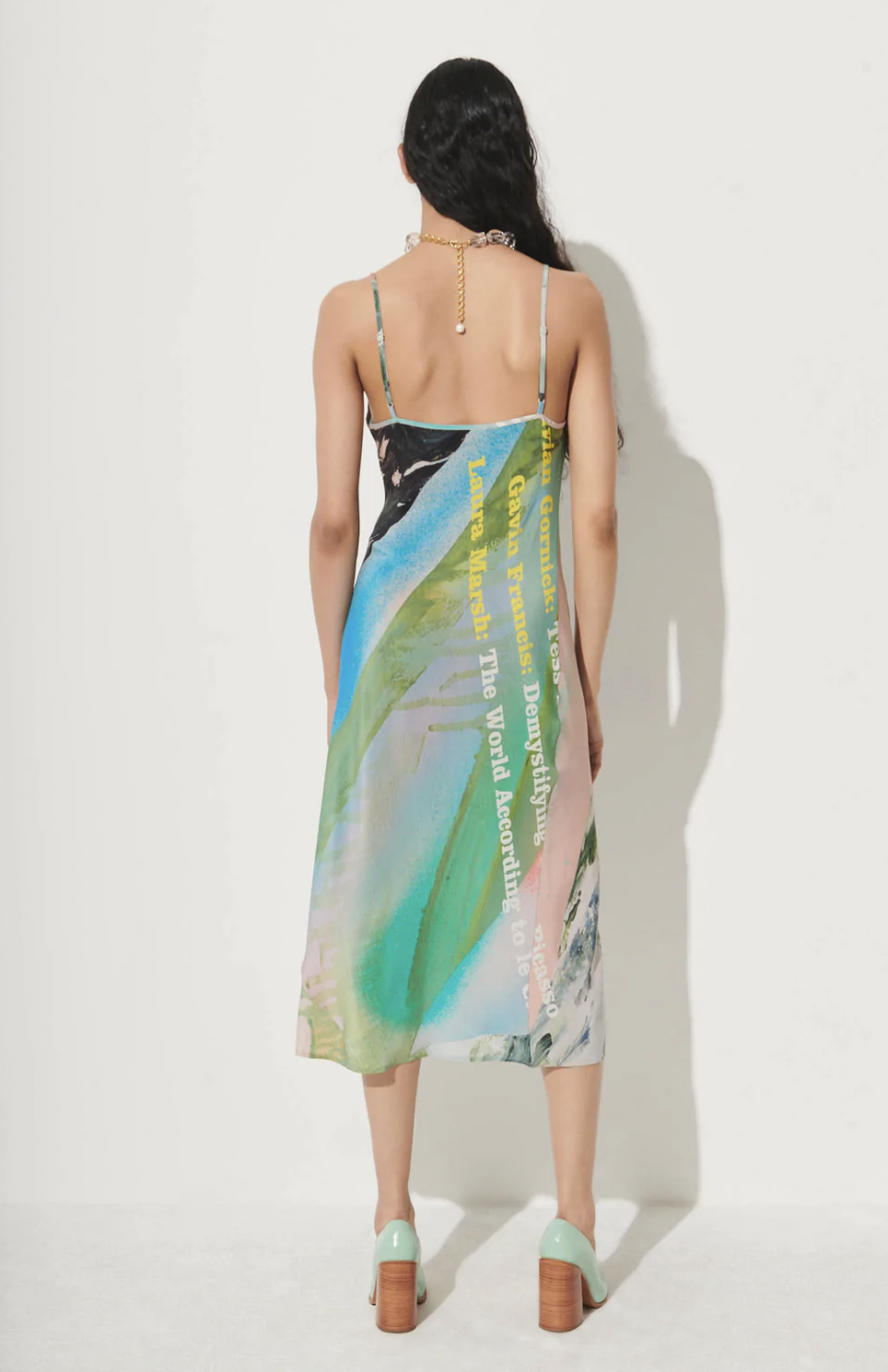 This dress is a classic Rachel Comey bias cut slip dress in 100% silk with a hidden side zip and adjustable straps. I would pair this with a blazer or leather jacket and some heels or tall boots for a night out. For a more casual look I would wear it with a Souchi Cardigan or a Pullover and some booties or sneakers.